Sale!
MIT 45 Orange Powder
$15.99 – $425.00
NEW
MIT45 Orange Flavored Kratom Extract Powder – Just Add Water (6gr)(1ea)
A breakthrough in the Kratom Industry. Each stickpack is infused with a proprietary orange scented and flavored full spectrum extract, boasting an impressive 45% mitragynine content.  2 Servings per pack. Just add to water, shake it, and enjoy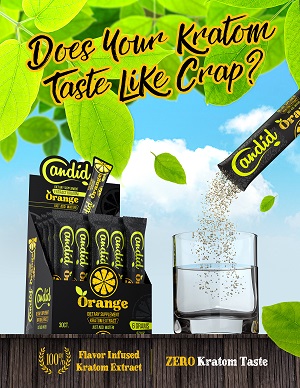 Candid Kratom is a NEW product that has no competition. You're going to love it!
Price is per one 6 gram (6gm) package (1)

Quantity Discounts applied automatically (Case = 30 Packs)